We Appreciate Your Review!
We Appreciate Your Review!

---
T
hanks for taking the time to provide us with your review of WpFASTER. We had a blast optimizing your site and genuinely hope you are ecstatic with your website's performance transformation. It is, of course, our goal to get all 5 stars from all of our clients but we also know that while a lofty goal, not everyone is going to be 100% satisfied 100% of the time.
So may I ask a favor? If you intend on leaving a review of less than 4 stars, please contact us first by replying to your Project Completion email (this is the email with the subject heading "SPEED. YOU GOT SOME. WpFASTER!") and let us know how we can make it right. I will personally review your project and we will make every possible effort to earn your rating of 4 or more stars.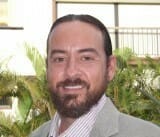 Thanks again and be well!
AJ McKay
Managing Partner of WpFASTER
REVIEW FORM
If you are using a VPN you will probably need to turn it off for the form to work
---
---
  WpFASTER is Trusted by Such Companies, Entities and Organizations As: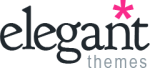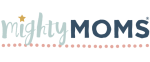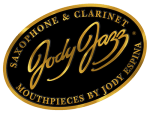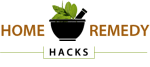 ---
---
Some Recent Reviews
---
Amazing service - great support
December 17, 2020
I've been searching for a service that could take advantage of and optimize all the server and caching power I already owned. So, I hired others… including the creator of the premium (fee-for-service) caching plugin I was using.
But no technician I could find was ever able to tweak all these overlapping settings to get the best possible result from CloudFlare together with my caching plugin.
WpFaster was amazing. Extremely professional. And organized.
All the settings available to my WordPress website were tweaked. The entire process went smoothly. We experienced zero down time. Nothing crashed.
And the best part… Sam, the technician who performed all the tweaks and adjustments… provided detailed and accurate updates throughout the process.
Based on GT Metrix, Pingdom tools and Google PageSpeed Insights, our results were amazing. Plus there's a measurable improvement and feeling of speed, especially when I visited our notoriously sluggish bbPress forum.
Because of my positive experience, I plan to continue using WpFaster to keep my website running at top performance. And I can recommend this service with full confidence to anyone who needs a similar type of specialized service.
Saving $ From Slow to Lightning Fast
October 23, 2020
My site loading time according to 1 metric was about 9 seconds. Now according to the same metric it's below 2.5 seconds.
I started service by asking for a Complete WordPress Optimization. Before they were done they recommended changing hosting. SiteGround hosting costs much less than WpULTRA. And that combined with CloudFlare Pro is still less expensive. So not only did they save me money, this trio brought my site to being lightning fast too.
Excellent work and completed very quickly
July 10, 2020
Sam was great and had us up and running way faster with no hassle on our end within just a couple days. I appreciated the very clear explanations as to what was happening and explaining the end results. I will be using them in the future.
Amazing Results, Fabulous Communication
June 17, 2020
As a business owner, hiring someone else to work on your website is a daunting task. One thing I appreciate above almost anything is coherent, succinct and effective communication. That's exactly what I received from this team immediately.
On top of the excellent communication, the results are outstanding! I figured I had one of those "problem websites" that was likely unfixable with our complicated setup. I was wrong about that!
The work by WPfaster was completed exactly on the schedule they said it was (which was quickly) and the results are astounding. My complicated problem website now almost knows what link you're going to click before you click it. It's a mind reader.
I couldn't be more pleased!
Exactly what I was looking for
June 7, 2020
I was already pleased with their optimization service but by choosing WpULTRA as hosting for my website I really get the best of what this team can offer.
My website is faster than ever!!! I'm so happy about the fact that my clients will now have a MUCH MUCH better user experience. With the monthly optimization included I won't have to scratch my head over what's slowing my website down or what I could do to improve speed, all of that will now be well taken care of.
11/10 Would recommend!
---