We Appreciate Your Review!
We Appreciate Your Review!

---
T
hanks for taking the time to provide us with your review of WpFASTER. We had a blast optimizing your site and genuinely hope you are ecstatic with your website's performance transformation. It is, of course, our goal to get all 5 stars from all of our clients but we also know that while a lofty goal, not everyone is going to be 100% satisfied 100% of the time.
So may I ask a favor? If you intend on leaving a review of less than 4 stars, please contact us first by replying to your Project Completion email (this is the email with the subject heading "SPEED. YOU GOT SOME. WpFASTER!") and let us know how we can make it right. I will personally review your project and we will make every possible effort to earn your rating of 4 or more stars.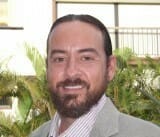 Thanks again and be well!
AJ McKay
Managing Partner of WpFASTER
---
  WpFASTER is Trusted by Such Companies, Entities and Organizations As: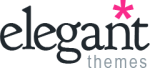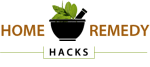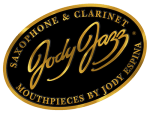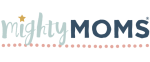 ---
---
Some Recent Reviews
---
98/96 on GTMetrix!!
August 14, 2019
I now have scores of 98/100 for Page Speed and 96/100 for YSlow across the 10 most visited pages on my website.
Loads of good work done by Sam @ WPFaster, including dropping the first implementation as it was causing some incompatibilities with one of our plugins (not their fault). Sam, came up with another strategy that has made our website so much faster and more responsive.
He also gave me a tip for a great Anti-Spam plugin, which is far better than Google Recapthca.
Overall, thoroughly recommended!
Wpfaster.org delivers
July 29, 2019
If you have a slow wordpess site don't waste time messing about with useless plugins, just let Sam and the team optimize your site, you will be delighted with the service, flexibility and the results.
My Skepticism is Gone...
June 5, 2019
I've tried numerous times using performance plugins to speed up my site. I've tried following the advice of various bloggers with these ridiculously long and complicated procedures. The only success I had was in frustrating myself and sometimes breaking my site.
Plan B… hire someone to do this. Again where to begin? So many people/companies claiming to be the best and yet many of them bash the competition suggesting only they know the magic secret to an optimized site.
After researching what I felt were the top options I decided to roll the dice on WpFaster… and I am soooo glad I did. Their process is clear and concise. They explain in as much detail as I needed as to what will happen and what to expect… however they spoke to me in a language I could understand.
Sam was the technician assigned to my account and he was outstanding. He replied promptly to all my email and thoroughly answered any questions or concerns professionally and courteously.
The work was completed on schedule and I was given a detailed report of what was performed and the results.
Bottom line… my site loads so much faster and cleaner. I couldn't be happier with my decision.
On another note Sam went up and beyond what he was paid for in helping me with an issue after the job was complete which to me shows the level of integrity and customer service this company has.
Hope this helps some of you "fence sitters"
Quick service
May 8, 2019
Thank you Sam and the WP Faster team, our site's mobile and desktop speed has increased significantly. The project was not expedited but the team worked quickly and efficiently so we only waited a few days.
Soooooo Happy!
March 27, 2019
GREATLY exceeded my expectations! Marcus, our project manager, was a joy. Our web site ended up almost ten times as fast. We'll be back soon with other projects!
---