We Appreciate Your Review!
We Appreciate Your Review!

---
T
hanks for taking the time to provide us with your review of WpFASTER. We had a blast optimizing your site and genuinely hope you are ecstatic with your website's performance transformation. It is, of course, our goal to get all 5 stars from all of our clients but we also know that while a lofty goal, not everyone is going to be 100% satisfied 100% of the time.
So may I ask a favor? If you intend on leaving a review of less than 4 stars, please contact us first by replying to your Project Completion email (this is the email with the subject heading "SPEED. YOU GOT SOME. WpFASTER!") and let us know how we can make it right. I will personally review your project and we will make every possible effort to earn your rating of 4 or more stars.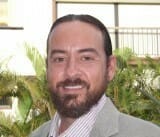 Thanks again and be well!
AJ McKay
Managing Partner of WpFASTER
---
  WpFASTER is Trusted by Such Companies, Entities and Organizations As: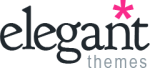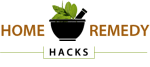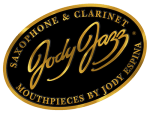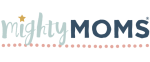 ---
---
Some Recent Reviews
---
WAYYYYY better than I'd expected
May 19, 2020
We've had some speed work done in the past which made marginal gains here and there so I didn't really know what to expect.
These guys are incredible, not just technically but on the communications side too. They've made a HUGE impact on our site speed and Sam was in touch throughout and was both extremely responsive and helpful.
#givesamaraise 😉
Cheers guys!
It makes your site faster
April 18, 2020
I spent many, many hours working on my site speed, studying various metrics and using some pretty good plugins. My site was pretty fast . WPFaster made it a lot faster. My site is now the fastest in my market. I wish I had found WPFaster a couple of years ago and saved myself the dozens of hours I spent on site speed. They do it better. Leave site speed to them and you can focus your attention on other aspects of your business.
Efficient and super communicative
April 17, 2020
I'm so pleased with the work of WPfaster, My site is now fast and will certainly improve my client's experience. On top of this great work I have to give a mention to Sam's superb communication skills. I was made aware of every step of the process, he was there for every questions I had and his response time was amazing as well!!
Thank you very much!
Our site is now at Warp Speed
March 30, 2020
I put in my order on Friday and by Monday morning, my site was blazing fast. Sam really knows his stuff and does fantastic work.
Fast, efficient and reliable
March 25, 2020
I am very impressed with the results of this speed improvements. It is amazing that you were able to further improve the load time of my site. Speed before your improvements was already at 1,6sec but now the speed is fantastic!
Thank you,
Great work!!
---