Awww Yeeeah, Baby…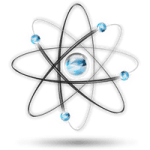 Your Order is in Progress

---
Thank you! Our business hours are: Monday through Friday, 7 a.m. – 5 p.m. EST. You will receive an Order Confirmation email from your Project Manager within the next 24 business hours (not clock hours) letting you know exactly what information we need to install your site's new performance architecture.
---
Please be sure to add [email protected] and [email protected] to your email's trusted senders/contacts or our correspondences may end up in your spam folder.
We hate the spam folder. Using the word "HATE" here, Yo. The spam folder smells like cabbage and stress sweat and everyone in there wants to sell us knock-off Louis Vuitton handbags.
---
YOUR SPEED PARTY. IT JUST GOT STARTED.